BY GALLARDO
The most flexible, open and competitive technology on the market.
Designed to provide the utmost versatility, making it possible to communicate, link and synchronise any PET stretch blow moulding (SBM) machine on the market with our electronic filler.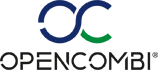 ELECTRONIC AND WEIGHT-BASED FILLERS
National leaders in electronic and weight-based fillers for water, oils, dairy products, juices, vinegars, detergents and chemical products.
Our filling technologies with electronic flowmeters and scales make it possible to dose the programmed amount of product more accurately, hygienically and efficiently.
WE ARE A MULTI-SECTOR MANUFACTURER
We provide our own solutions in different sectors so that they can increase their production levels.
GALLARDO is a multi-sector manufacturer that specialises in wines, waters, spirits, juices, dairy products, oils, sauces, vinegars and ciders. In addition to this, we have an innovative approach to manufacturing in new sectors such as detergents and chemicals.
SEARCHING NEW HORIZONS
We are always restless like anyone who is looking to evolve.
Our outlook: creativity, innovative solutions, proximity, technology, adaptability and, above all, commitment. It is a reflection of ourselves, our goal, our statement of intent: SEARCHING NEW HORIZONS.
INDUSTRY 4.0
We integrate the best and most modern 4.0 connectivity solutions for maximum productivity.
We maximise the availability of bottling machines, make preventive maintenance easier and create tailor-made interconnection and data exchange solutions.

DEVELOPING INNOVATIVE TECHNOLOGICAL SOLUTIONS
We develop innovative technological solutions.
We provide our own solutions to improve our customers' day-to-day production with patents developed on the basis of their specific needs (performance, materials, etc.)
CUSTOMISABLE DEVELOPMENT
Customised
technical development.
Our customisation process begins with a thorough analysis of our customers' needs and opportunities. After that, we work on developing a tailor-made project and then putting it into operation in less than 5 months. These tailor-made machines and technologies developed around customer-specific solutions then become part of our standard product portfolio.

COMMITMENT / PROXIMITY
Proximity and communication with customers.
Customer loyalty
Commitment / responsibility.
Proximity and effective communication with our customers is key for Gallardo. Each project's Global Manager follows the process from the sale to the after-sales service, including the manufacture, installation and commissioning of the machine at the customer's premises. This proximity to each project allows us to build long-lasting, recurring relationships.
FAST, FRIENDLY SERVICE
Physical proximity.
Service.
Our commitment to our customers is also linked to providing an efficient, fast and friendly service, which is possible thanks to our network of local technical service centres in Spain and abroad.

ISO 9001 certification and 20 approvals with brands recognised around the world are proof of our commitment to service.
INTERNATIONAL PRESENCE
We have installed our bottling solutions in industrial plants in more than 20 countries:
Europe
Spain
Germany
France
Portugal
Switzerland
Russia
Turkey
United Kingdom
America
United States
Mexico
Argentina
Chile
Africa
Angola
Algeria
Cameroon
Chad
Ivory Coast
Gabon
Madagascar
Mali
Morocco
Senegal
Partner network
Collaborate with us
We are looking to expand our international network of partners. If you have experience in the sector and think you can contribute to the GALLARDO team, tell us your ideas.
See more

Headquarters
Gallardo Ingeniería del Embotellado S.L.
Polígono Industrial
Arretxe-Ugalde
C/ Lekumberri 18-20
20305 Irun (Gipuzkoa) Spain
Tel. +34 943 638 147
Fax. +34 943 622 778
info@gallardoingenieria.com
Seville Branch
Gallardo Ingesur
Pol. Ind. Portalón de la Plata
C/ Calzada Romana, 32
41900 Camas (Sevilla) Spain
Contact us